Get a Quote
4wd Wreckers Brisbane – We Pay Cash For 4 X 4 Removal
Has the 4×4 seen its final days? Need 4wd Wreckers for your old/used cars? Don't hassle calling anyone but Top Cash 4 Cars Brisbane. We offer free truck removals in Brisbane, Gold Coast & Sunshine Coast.
An expert 4×4 wrecker is what you need when you want to pull a little cash out of an old vehicle. Top Cash 4 Cars are that expert. We have years of experience in the wrecking industry pulling the most out of all makes and models of any age and condition. With so much knowledge, that old 4×4 might be worth more than you ever imagined when you give Top Cash 4 Cars a call. In fact, it could be worth up to $9999 just to come to have us perform your unwanted 4×4 Removal, Brisbane. Contact us for a cash offer. Sell Your Car for Cash instantly with us
Call Today for a Free Cash Offer at 0403 179 066
Look up at this page and see our "Instant Car Appraisal" form
Email Us at info.premiermetals@yahoo.com.au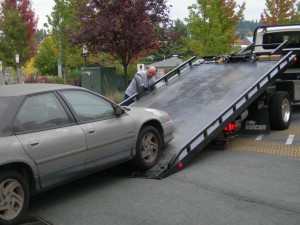 Free 4×4 – Four Wheel Drive Removals Wreckers Brisbane Wide
When you call Top Cash 4 Cars, you call expert 4wd Wreckers who remove your 4×4 of any size, age, and condition for absolutely free. Our free 4×4 removals extend to all suburbs of Brisbane and are available for any make, no matter what its condition. We accept scrap, used, wrecked, damaged, broken 4x4s and provide top Cash For Cars and 4×4 vehicles, no matter their shape. What's more, we put up to $9999 cash in your pocket on the spot.
4wd Wreckers We Wreck Toyota, Nissan, BMW, Benz, Jeep, Subaru, Isuzu, Mitsubishi, etc
No need to hassle with deflating the tires, draining their fluids, etc. Top Cash 4 Cars are Brisbane's convenient 4×4 wreckers who do it all for you. We come to remove your 4×4 for free and haul it off to our expert wreckers. Our 4×4 wreckers pull the most from your vehicle, which is how we offer the most value from your unwanted 4×4. We are your 4wd wreckers to call.
Contact Us Today
Ready to cut the hassle of dealing with your unwanted 4wd Wreckers yourself? Then give Top Cash 4 Cars a call today. We put up to $9999 in your pocket, just for performing a free 4×4 removal for you. And, don't forget, our services are eco-friendly, so give us a call today.
Call Today for a Free Cash Offer at 0403 179 066
Complete our "instant car appraisal" form on this page
Email Us at info.premiermetals@yahoo.com.au